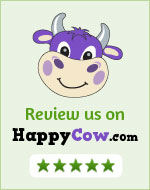 Vegetarian Vegan Restaurant Siem Reap Cambodia
Are you a Vegetarian or Vegan looking for a Restaurant in Siem Reap Cambodia. Looking for something a little different for dinner?
 Freshly made vegan sausages served with creamy French-style mashed potato and dressed salad, a design your own gratin (vegan or with cheese!), and homemade tofu served with Shimeji and Enoki mushrooms are just some of the Creole inspired dishes Georges offers our vegan and vegetarian guests.
Alternatively, speak to our staff about creating your own dish based on any menu item – we are happy to help! Book now
About Georges Rhumerie and Restaurant
We just love Creole Cuisine ! We serve Vegetarian options too.
Our unique take on French Creole is inspired by Georges' multicultural background. The flavours of his home on Reunion Island combine with French and Asian influences to create new twists on classic dishes, while remaining an authentic expression of Creole fusion cuisine.
Featuring a stylish, air-conditioned, indoor restaurant and a beautiful terrace garden, Georges Rhumerie offers a casual, yet elegant, dining experience hidden just outside the boisterous city center of Siem Reap.
The family believe a passion for food and excellence in customer service are key to the happiness of our guests. To this end, Georges' kitchen is hard at work every day crafting infused rum, jams, chilies, chutneys, sausages, foie gras and much more.
We invite you to share that passion, and you may fall in love with Creole cuisine too!
Our commitment to protecting the environment.
Plastic pollution is a huge environmental problem in Cambodia, with thousands affected each year as the economy and population grow.
The lack of proper recycling facilities has led to even the mighty Mekong River becoming almost obstructed by discarded plastic and other waste, with potentially disastrous consequences.
At Georges Rhumerie we are committed to reducing plastic use throughout our supply chain, and raising awareness among the public of this issue. As you travel the Kingdom of Wonder, please consider the environment in your purchases and perhaps take used plastic (such as sun-cream bottles for example) home with you to be recycled there. Together we can make a difference!